Recent Research Highlights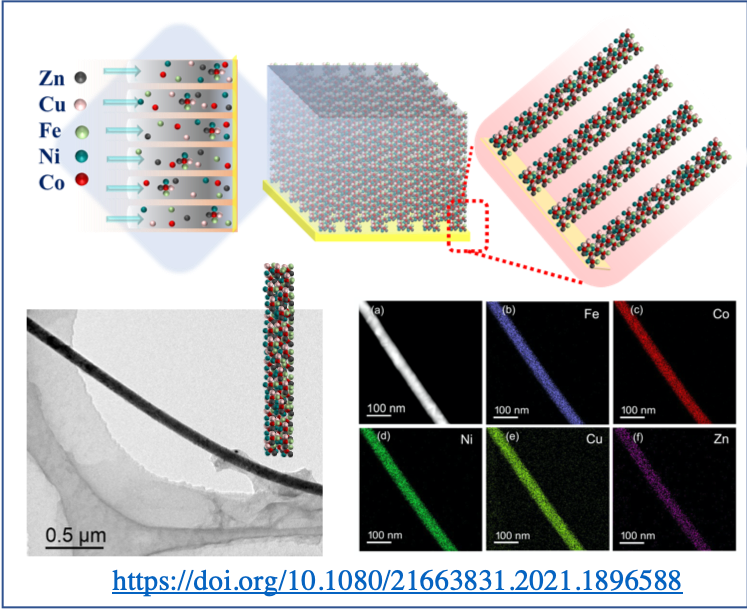 Multicomponent/high entropy one-dimensional nanostructures for potential applications
Faculty:Prof. Suhash Ranjan Dey
Details: High entropy/multi component one-dimensional nanostructures are the early phase of the new generation high entropy functional materials. In this direction, in contrast with the existing nanowires, we developed nanocrystalline FeCoNi based five element high entropy/multicomponent alloy nanowires derived through electrochemical approach via aqueous medium.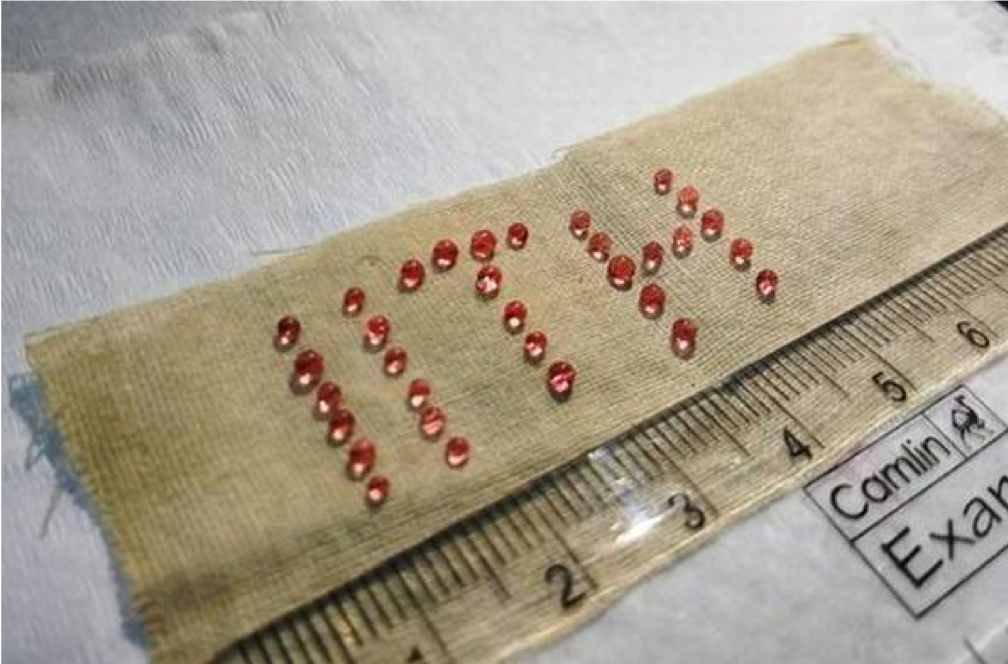 Superhydrophobic Fabric
Faculty:Dr. Mudrika Khandelwal
Details: Flyash is a waste produced by burning of coal, which also possess a serious environmental concern. We have modified flyash to make it superhydrophobic and have used the same to impart water repellency to a fabric.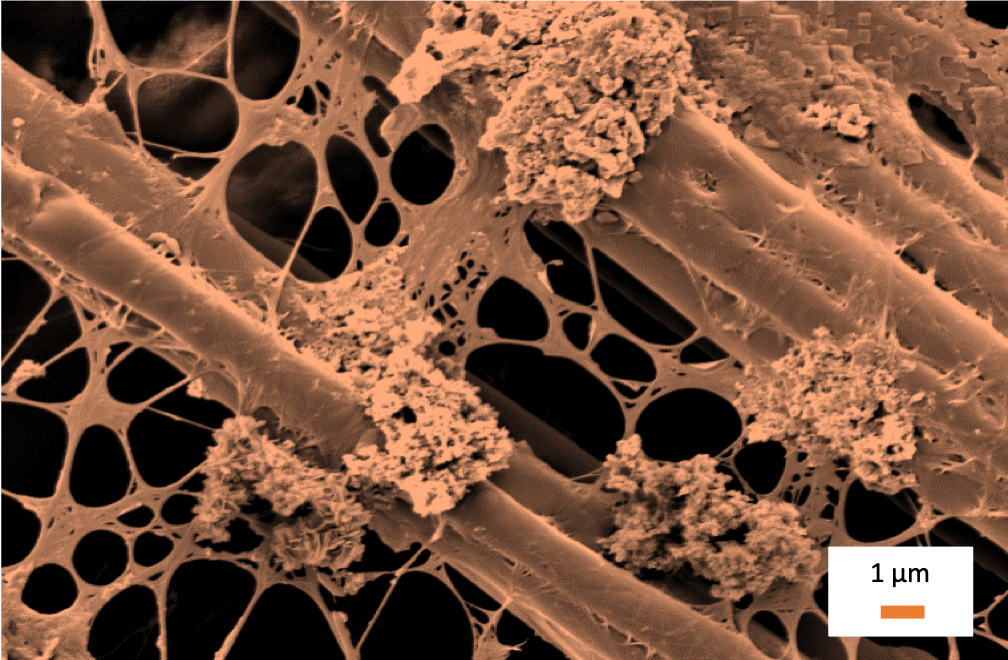 Hierarchical Amphiphilic Fibrous Composites for Scaffolds
Faculty:Dr. Mudrika Khandelwal
Details: Recycled polystyrene non-woven microfibrous fabric has been composited with nanofibrous bacterial cellulose. The morphology resembles extracellulose matrix and amphiphility allows transport of media as well as attachment of cells.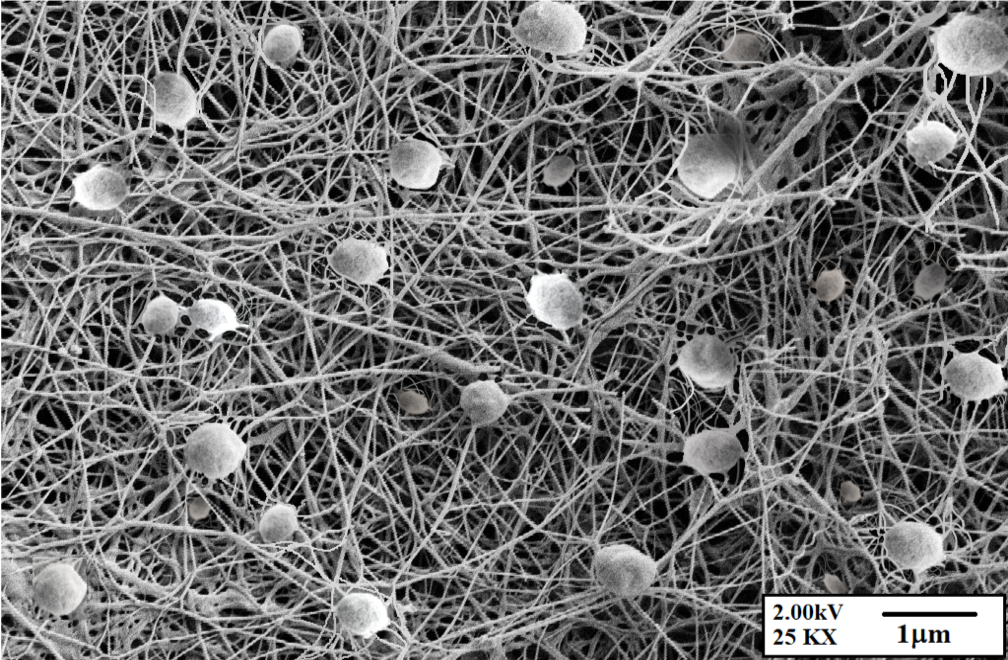 Herbal Antifungal Essential Oils Double Barrier Release
Faculty:Dr. Mudrika Khandelwal
Details: Three antifungal essential oils have been co-encapsulated in microcapsules and embedded in a nanofibrous matrix. This enables a slow and controlled release of oils for prolonged activity, while protecting the oils from denaturation.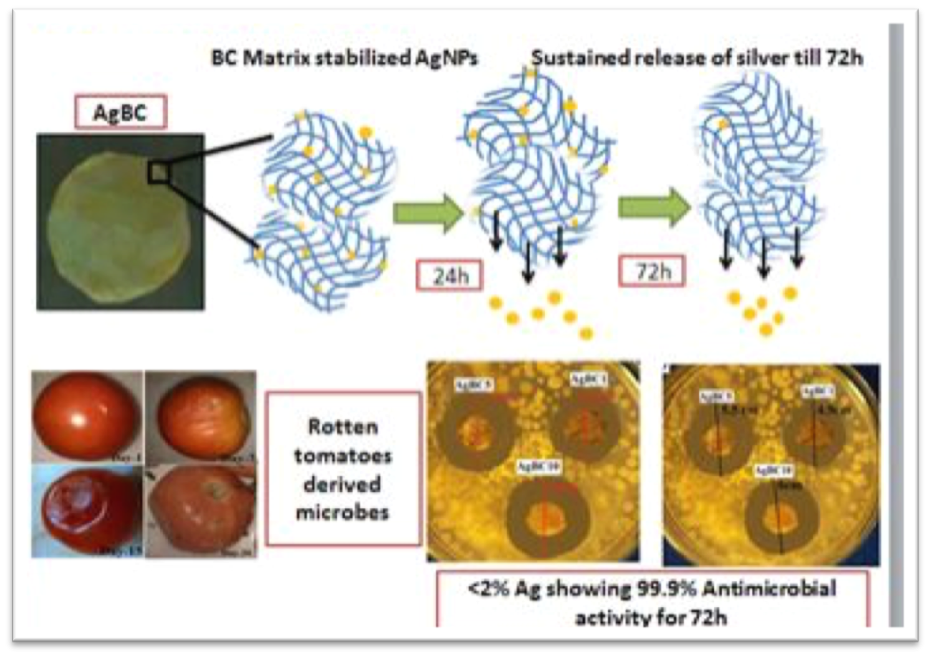 Antimicrobial Food Packaging
Faculty:Dr. Mudrika Khandelwal
Details: We created an antimicrobial food packaging by preparing a nanofibrous composite containing silver nanoparticles which showed a sustained activity. The tomatoes were preserved for over 30 day in normal room conditions.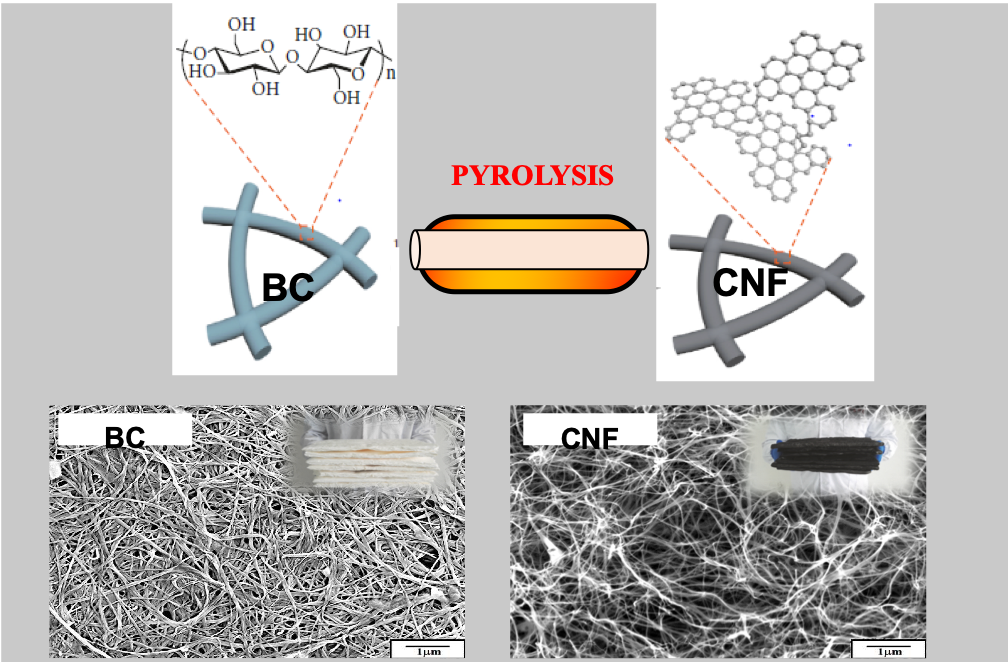 Carbon Nanofibres Anodes for Energy Storage
Faculty:Dr. Mudrika Khandelwal
Details: Cellulose nanofibers are pyrolzed to obtained carbon nanofibers. The in situ modification of cellulose nanofibers allows tunability of the electrochemical performance of carbon nanofibers as anodes for batteries.