Date- 16th April 2021
Time- 3-6 pm
Venue- online link to be updated
---
Schedule for the Research Scholar Day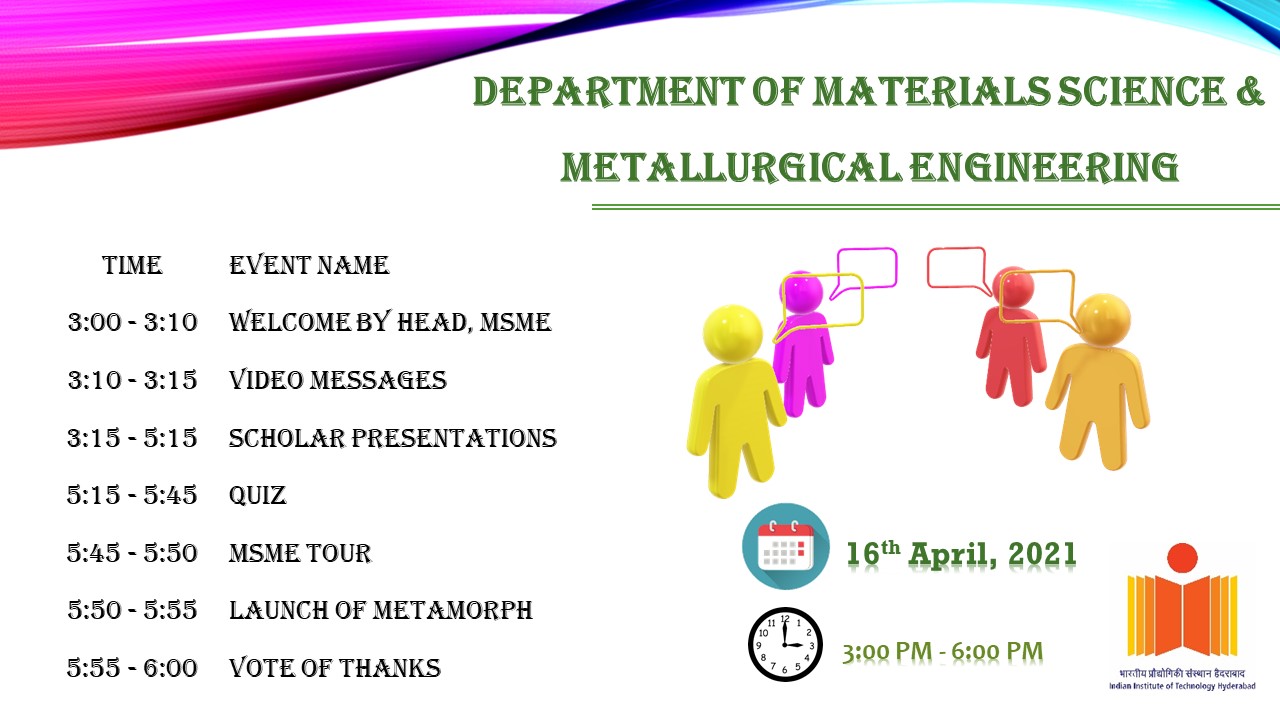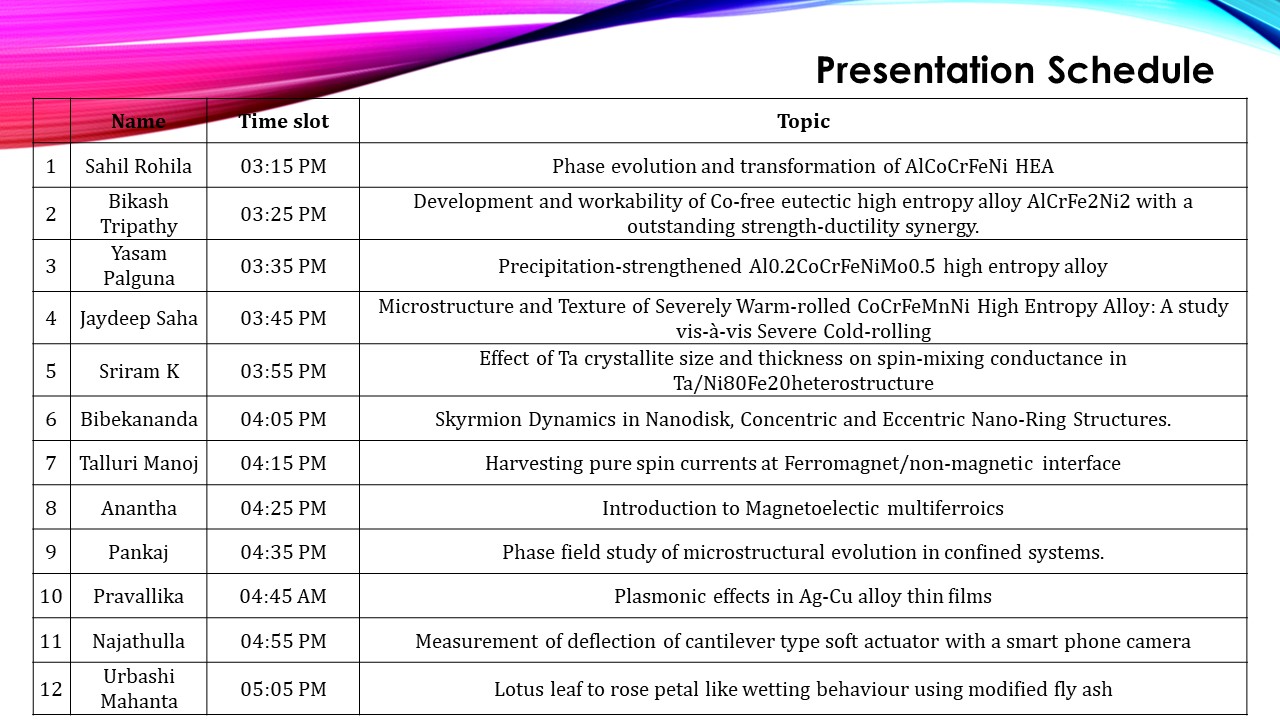 METAMORPH
Greatest scientists are artists as well - Albert Einstein
This competition invites you to unleash the artist in you and see the scientific images from new perspectives. You can modify original images by re-colouring or adding small features in order to make it consistent with the title you choose to give. The changes should not make these entries unrealistic and far from originality.
Guidelines
Eligibility: This competition is open to all MSME students (B.Tech, M.Tech, PhD and Post-doctoral scholars) at IIT Hyderabad
Deadline: 30-April-2021
Submission & Award Categories:
Experimental images
Simulation/Modelling images
Guidelines:
Any kind of black and white or coloured microscopy/instrumental images, computational simulations, or combination of both, etc. may be submitted for this competition.
Only one entry is allowed for any individual in each category. You must provide IITH email for your entry to be valid.
The image should be taken as a part of the research work carried out at IITH.
All the images should have a caption of maximum 10 words. Single extra word will Disqualify the entry.
Max. file size of 5 MB per image
Can be submitted in JPEG/PNG/TIFF format. Awards: There will be 1st, 2nd , and 3rd place awards and will be awarded based on Judges' choice. An independent panel of Judges will be formed.